My name is Ben Coleman. I am a Navy vet and a writer. I have written over 100 books for other people, everything from science fiction to biographies. It is work I love!
During the COVID lockdowns my business, like a lot of others, slowed. But for me, that was a blessing. It gave me a chance to talk with people about their lives, dreams, hopes, and desires. So many of these people were people like you, your family, friends, and neighbors. Their stories were interesting and touched me!
I knew that God put me in a position to make their stories heard.  I decided right then and there that I would do all I could to help them realize their dream of having their story made into a book.

Everyone has a story inside them that needs to be told
But not everyone has the skill, knows the process, or has the time to create that story. That is why people hire ghostwriters. They make the process easier.
My process is easy. There are just 5 steps to a finished book.
1
You tell me the type of story you want to have written.
2
You sign the contract that outlines the story type and payment plan.
3
We break down the story into 1st draft of 1st half of the story. We meet and discuss the work and we talk about the changes, additions, edits.
4
We repeat the process for the 2nd half's draft.
5
I make the changes to the book and send you the final draft. You get another look at it before it goes to an editor.
Story Types
AN AUTOBIOGRAPHY
If you're not a professional, writing your life story and keeping it from sounding like it was written by a self-serving narcissist is next to impossible. Thankfully, most people are great at telling the story of their lives. So you talk, I listen, then we'll make it into the book you'd be proud to share with the world.
AN ANTHOLOGY
For an anthology to work the genre must carry through for all the short stories. So that's where we start. You'll tell me a bit about your idea. We'll pick a genre and decide on the number of stories. Then I will to flesh out the characters and the motivation with you and we go from there.
A NOVEL
It doesn't matter if it is a work of fiction or non-fiction the process is the same. A novel will require more sessions to flesh out the characters and get the motivation on target. Even though I will be doing the writing I will still need you to meet with me for regular talks on the story line.
A professionally written story you'll be proud of. One where you've been actively involved in the tone/voice of the story.
An e-book that will be formatted for you, at no extra cost to you.
An amazon SEO friendly description for the book
A review of the book to be put up on a website or social media.
A cover design for the book that will help sell the book on Amazon.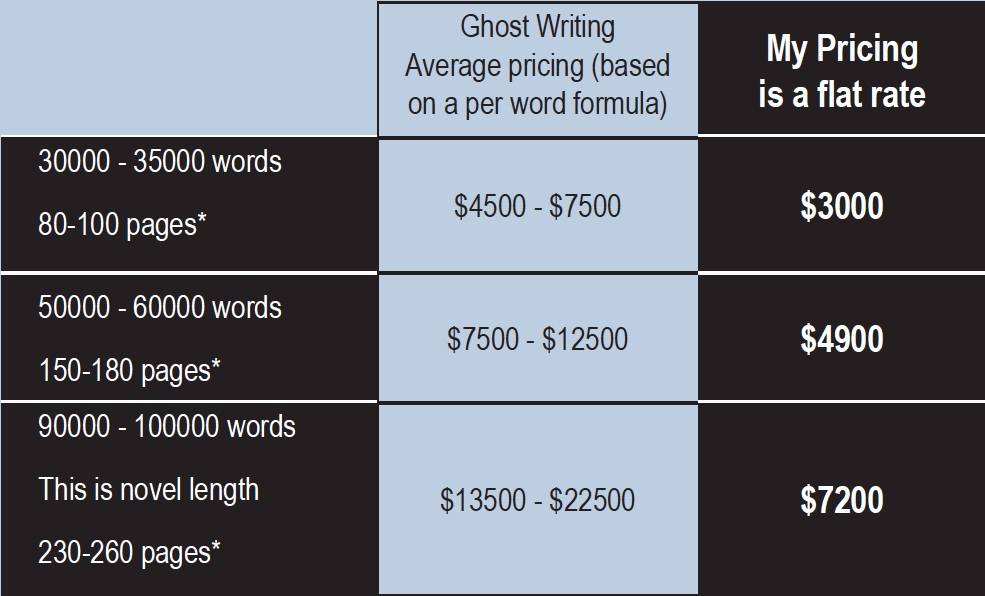 *page count is approximate based on the average word count per page in a typical paperback book
Ok It Is  Time
Stop Waiting – Take That Leap Of Faith
and Book Your Initial Exploratory Call with Me!