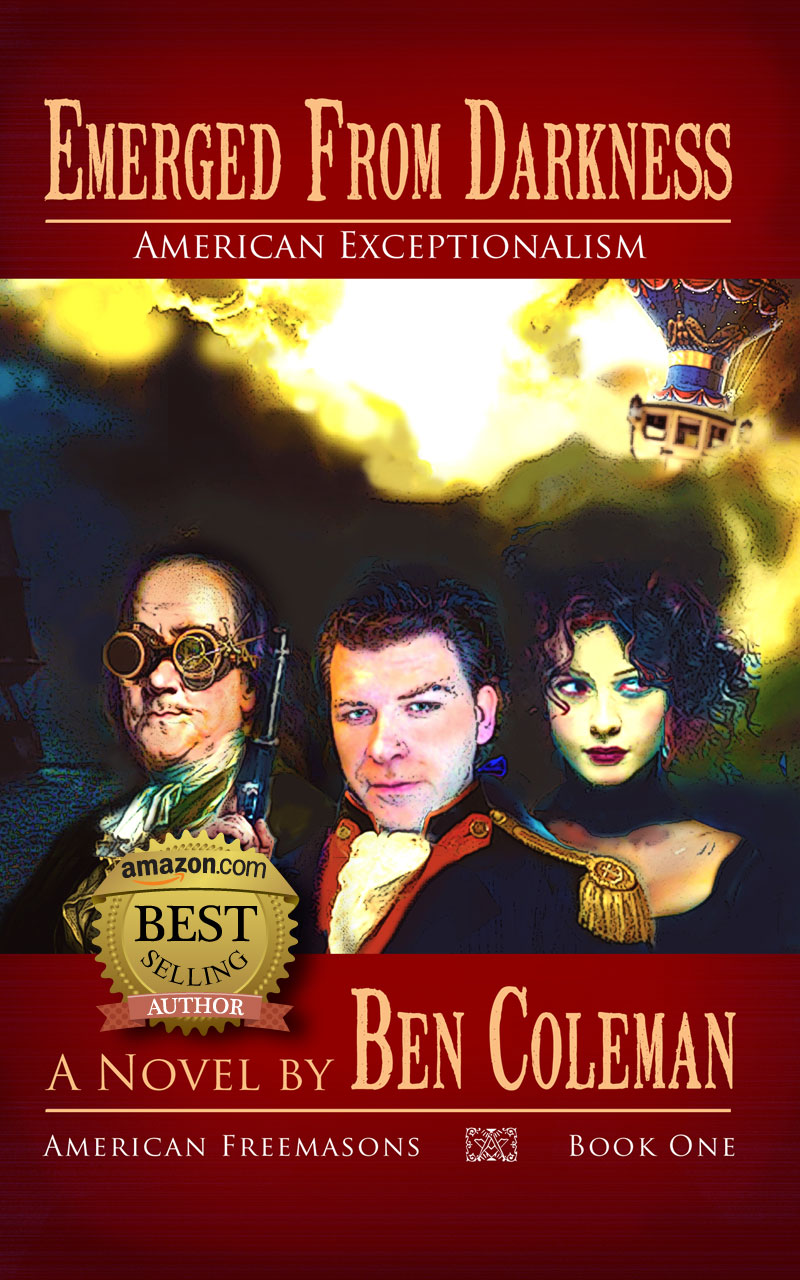 In less than 24 hours, thanks to good friends and family, my book launch took Emerged from Darkness and made it #18 in Kindle! Heroes Among Men made it to the top 100 but it never got as low as #18. So this is exciting. Of course holding the course means more people have to get the book and REVIEW IT.
As a writer you want to know that you told a good story.  Francine and the puppies liked it and so did Sascha Illyvich. I know because he wrote a review. Hoping that all of you that got a copy would be so kind as to leave a review. The book is available in paperback too for those that prefer to hold a book. I personally love that new book smell.
You can buy the book on Createspace and Amazon.
Part of the proceeds go to Freemason Charities
The links will take you to the online sites that carry the book